News
One of our hotels among 100- the best in the world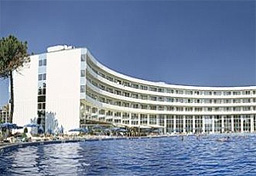 Our hotel was ranged among 100 - the best in the world.
"RIU Helios" hotel in Sunny Beach received prestigious prize "TUI Holly 2008"- Moreto.net announces.
The prize was bestowed to Lychezar Todorov- executive director of the owner " Tera Tur Service". This was happened during the flamboyant ceremony in Berlin celebrating 40- anniversary of TUI.
The best hotels are chosen by tourists, TUI customers and inquiry. In this inquiry this year over 15000 vacation complexes was included from all over the world. Over half million guests have showed their preferences.
The one who was situated on a first line in Sunny Beach- hotel for first time was in the ranking. The prize is evidence of the professionalism of the management of a hotel "RIU Helios", but as well it is evidence for the quality of the tourist's service, the specialists in the craft claim.

Back to news