News
The cost of taking break in Bulgaria is the best-value of all European destinations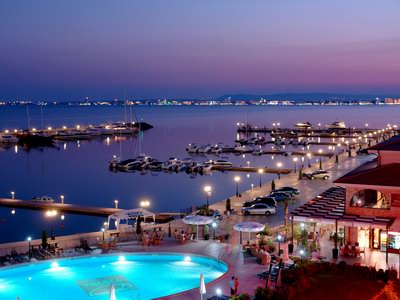 If you wish to have cheap and great holiday, Bulgaria is the best destination. The cost of taking break in Bulgaria is the best-value of all European destinations, a Post Office study has found.Bulgaria is among the cheapest European holiday destinations for Britons and Russian.
About £ 40.00 will cost to the tourists, ten typical holidays items, including a three-courses meal out. This is almost twice as cheap as Brighton according to Post Office Travel Money's latest cost index.
The second best bargain country is Turkey, which can offer you great holidays as well. The costs there, especially at the popular resort Marmaris, the costs have been fallen by more than 20 % since the last summer.
Comparison with Bulgarian tourist destination and Turkey resorts, the prices of the holiday packets have been risen by 35 % since 2011, where the same ten luxuries now cost more than £ 50.
Among the none Eurozone countries, Croatia is one of the most expensive, with the ten items costing about £ 75.65.
Resort prices and currency exchange are always changing, so it is worth doing some research to check the latest bargain offers before to make your reservation a holiday. If you have a dinner every night out, the difference in cost between destinations can be quite marked. For example, eating out for seven nights in Bulgaria will cost less than £ 175, but in Spain, Malta or France will be over £ 280 .
Back to news