Company
Company
Bulgarian properties 4all

Professional estate agency offering a great variety of properties for sale and rent in all areas of the country – wide selection of off-plan apartments, holiday villas, rural houses, commercial properties, development land, and holiday homes in Ski and Beach resorts, real estate investment opportunities.

The company is registered in Stara Zagora District Court, BULSTAD 123677973, tax No 4240003207 and address registration in the town of Kazanlak 6 "Genera Skobelev"Str.

The head office of the company, as well as its seat of management is:
6100 Kazanlak
6"General Skobelev"Str.

We provide inspection visits of properties, pick-up service, accommodation, setting up of business, assistance in getting of mortgage credits, guidance and support thorough out the whole purchasing properties, after sale services, insurances, translation services, re-selling, building of new or renovation of old houses, transport services, rent-a car services, legal advice.

Bulgarian Properties 4all Ltd. pays a lot of attention to its clients in a long term perspective.

We and our lawyers and accountants are available to help you with any questions, as regards visa card, bills and taxes.

Or we help you with hotel accommodation and airport pick-ups if required.

Our builders are in willingness to support your future home and make it your own comfortable property in Bulgaria.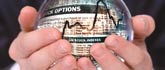 As our clients are important to us we make exclusive efforts to respond their needs and wishes to highest degree.
For the services we charge the following fees and commissions:

Broker's Commission – for each property purchased with our assistance, it is payable together with the balance payment of the property before the transferring of the ownership rights.


Company set up fee – it is charged for consultations and assistance by our lawyers in registration a limited company, required to obtain a property in Bulgaria


Transport fee – We do not charge Viewing Fee. You have to pay transport expense of 30 Euro cents per km. If you buy a property through our agency this amount will be deemed as a part of our commission but not more than 150 Euros per each property you purchase.


Other fees – such as notary fee, tax of a real estate purchase, stump duty, etc. – depends on the condition of the property


Property management fee – We can take care of your property.


Building and repair works, New Construction – We can offer you any kind of building and repair services.

For inspection visits of properties or for any details just give us a call on the following telephone numbers:
Office telephone: 00359 0431 64329 Mobile: 00359 898 422816 or send us an e-mail at office@bulgarianproperties4all.com