News
Mortgage interest rates grow in Bulgaria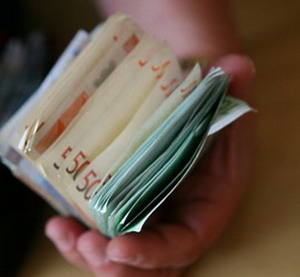 The grow of interest rates on mortgages would impact only 20 % of the banks' clients that had already taken mortgages according to facts of Bulgarian credit company Credit Centre.
Two banks in Bulgaria have so far growth their interest rates on mortgages and four banks have changed the conditions on part of the credits that had been already taken, investor.bg announced.
Banks in Bulgaria have offered more than 80 promotional products in the past one-year period and that is why the change in interest rates would mpact them in a different way, Credit Centre said.
Changes in interest rates on mortgages by banks could be divided into three division. The first one embrase banks that changed their interests for old and new clients, the second group embrace the banks that changed their conditions for old clients only and the third group includes the bank that have not changed their interest rates yet.
For the period from August 10 when the first public interest rate grow was made until September 10 the number of enquiries for mortgage loans diminish by 4.6 %.
According to Credit Centre's estimations those bank clients who would be influenced by the interest rate's increase would have to pay a small sum above their current monthly payment. Clients that have taken a credit for 30 000EURO (58 600 leva) for a period of 20 years with an average monthly instalment of 450 leva would have to pay 3.3% more.
Back to news