News
BIG PLAYERS HEAD FOR THE NORT PART OF BLACK SEA COASTLINE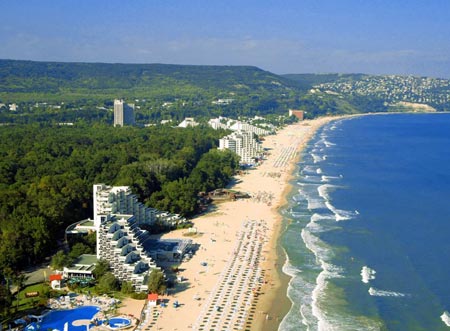 Standart daily announce that in an endeavour to focus attention to opulent tourists, native business people have determined for luxury buildings at confident functions along the northern coastline, which haven't yet suffered the results of over- building . These are some of the designs under growth:
•July Morning, a seaside resort-On over 95 000 sq m will spread area of beach-front sea land, located next to Kavarna. This will supply about 400 apartments. The erection is anticipated to start in spring. The depositor is Bulgarian Land Development, managed by Dimitur Spasov.
•Holiday villages situated near Obrochishte and Kranevo
•Harmony Hills in Rogachevo village.It will be locate near the Albena resort
•А hotel in Kavarna area, headed by Nikolin Gavrailov- managing director of the NVG Group that expert in building.
•A new complex of apartments in the village of Bozhurets, developed by Bozhurets investment, a Scottish investment fund, managed by Svetoslav Dimitrov on the Bulgarian side.
•This summer will be open a new 4-star hotel ,near the city of Kavarna. The developer is the Lovech district exgovernor Stoyan Kovachev.
•The Black Sea Rama golf design near Balchik, developed by advertising magnate Krassimir Gergov, sociologists Kuncho Stoichev and Andrei Raichev, deputy financial exminister Iliya Lingorski, and Georgi Krumov, the head of Equest fund and current Sofia refuse concessioner.
•The Kaliakria II project, near Kavarna, will soon undertake its first platform, delivering 104 apartments. Bulgaro-Swedish Linexa Property is the investor, headed by Angel Lingorski. Residential units have already been sold at an average price of 1 350 euro a sq m. The complex will be developed in three platforms. About 350 apartments will be construct .
•Shabla municipality is at the forefront of serious development. Realtors have recently noticed increased investor interest in the region.

Back to news