News
Albena resort operator to construct new gated community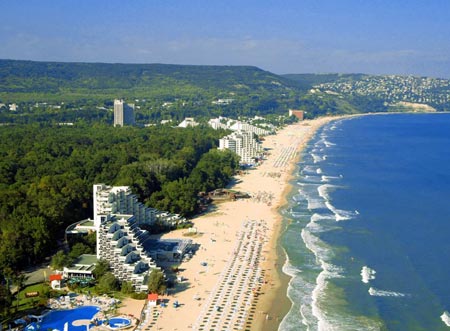 Albena, the operator of the eponymous resort, turned the first sod, a gated residential community in the Byalata Lagouna (White Lagoon) resort, the company's spokesperson Yovka Strashilova announced Dnevnik daily.
Byalata Lagouna, a resort neighboring Balchik, on the northern Black Sea, is known for its mineral thermal springs and healing mud.
The complex, to be situated on the front beach line, would cover 21 000 sq. m. The first phase alone is estimated to cost 15 million leva. Part of the homes have already been marketed to Russian and Romanian investors.
Albena is currently conducting consolidation works at the site.
The start of the project represents a reversal of Albena's 2007 plans. The resort operator intended to sell Byalata Lagouna last summer, however, it failed to reach an agreement on the price with prospective purchasers.
Byalata Lagouna ended with a 0.594 million leva waste last year. The financial result was due to the higher buildings tax and write-offs related to the re-valuation of assets after the resort went public.
In 2007, Albena reported net profit of 17.7 million leva, a 13.7 % year-on-year rise. Revenues, however, were down 3.7 per cent over a 12 per cent decrease in overnight stays. The number of German and British tourists reported the largest declines.

Back to news