News
Bank of America will receive financial assistance of $ 20 billion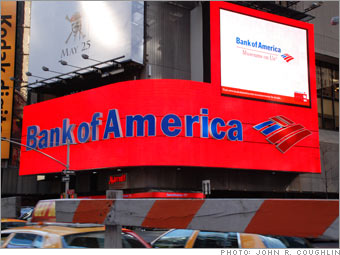 Bank of America and the Ministry of Finance of the U.S. agreed the government to grant to financial hardship Bank 20 billion. This money will be to overcome the difficulties after the acquisition of Merryll Lynch.
The biggest American bank receive and governmental guarantees up to $118 billion against losses of risky assets.
$ 20 billion money will be granted by the government plan worth $ 700 billion to rescue the financial sector and will be conducted on the model used in aid for the banking giant Citigroup in November.
Bank of America received a total of $25 billion .The amount includes $10-billion allocated to Merryll Lynch, which Bank of America acquired in a transaction completed on 1 January.

Back to news