News
Happy Baba marta from Bulgarian Properties 4all Ltd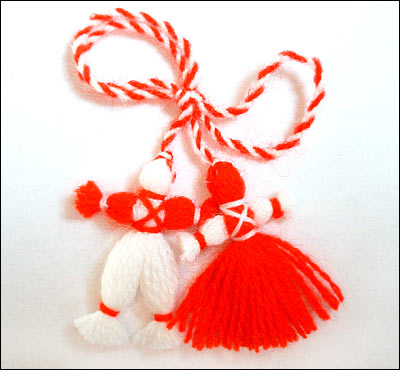 Happy "Baba Marta"
Today is "Baba Marta" ( Granny Marta). In folk legends with this day is coming the Sping. The people exchange "martenitsi"- a symbol made from red and white thread. This is a symbol of awakening and cult to the Sun.
Tables, covered with colorful "martenitsi", together with the first spring rays attracted people from early morning.
All over the world people celebrate the coming of Spring with joy and hope, but only in Bulgaria the people meet this holiday with traditions of old times.
If today 1st of March go for walk through the Bulgarian streets you will met a lot of smiling people.
You might be wondering what exactly that "martenitsa" is. The classic "martenitsa" is made from twisted white and red threads. Sometimes at the ends there are tassels made from the same thread. Usually the tassels are decorated with blue beads or gold coin.
In ancient times the "martenitsa" was seen as a ritual sign. Now Bulgarians believe that if they have "martenitsa" in March they will be healthy all year.
Back to news