News
The capital of the roses in Bulgaria-Kazanlak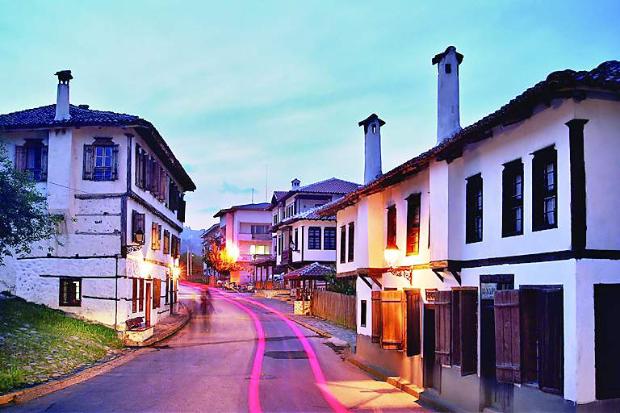 Kazanlak(350m above sea level) – one of the famous towns in Bulgaria located in the centre of the valley bearing the same name, whose eastern part is known beyond the boundaries of Bulgaria as the valley of the Roses. It is about 200km away from Sofia, 55km east of Karlovo, 48km from south of Gabrovo, 75km west of Sliven, 35km north-west from Stara Zagora and 108km north-east of Plovdiv. Kazanlak is important industrial, historical centre. The town is capital of the Roses(rose growing) in our country.
The forst settlement on the territory of today's Kazanluk was founded in Neolithic times. During the Eneolith and the Bronze Age life in the settlement went on. It was during the 5th-6th centuries BC that the Thracian town Sevtopolis, bearing the name of the Thracian King Sevt III(now the ancient settlement is under the waters of Koprinka Dam, 7km to the west of the town)was announced capital of the Thracian state of the Odrissi(a rich civilization of the Tonzos valley-today's Toundzha River).From those days are more than 12 burial tombs already found, the most important of which is, by no doubt, the Kazanlak tomb offering a unique insight into the life of the ancient Thracians.
Today's town of Kazanlak was established at the beginning of the 15th century. By the end of the 19th century Kazanluk had become well-known for its production of rose oil, copper plates and household articles, abi(coarse homespun wollen cloth and upper men's garment made of it), gaitani(braids).
The Kazanlak Thracian Tomb (dated back to the end of 4th and first half of the 3rd century BC) was excavated in 1944. It is one of the 9 cultural, historic and natural sites in Bulgaria included in the UNESCO list of monuments of global importance. The Toms is located in the north –eastern part of the town, in the Tyulbeto Park. Another sightseeing that you can visit during your staying in the region are: Muglizh Tomb, Iskra Town Museum, Town art gallery, the Museum of the Rose, Koulata Ethnographic Complex, Kazanlak Mineral Baths(Ovoshtnik) and many others.
Back to news