News
The mineral resort of Hisarya visited by 30 percent more tourists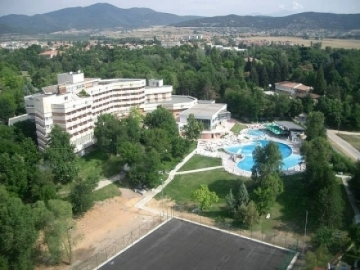 The tourist flow in the popular mineral resort of Hisarya has increased up to 30 % during the last three months, data of the municipal administration show. Hisarya is a well developed resort in terms of both infrastructure and ecology. In the territory of the town are located excellently kept parks with a total area of 700 decares, Penka Ganeva, the Mayor of the town, told local media.
While some local resorts complain about weak tourist season because of the financial crisis, the small mountainous town of Hisarya accounts on higher incomes from tourism. The largest Roman wall that is kept very well until today, is situated exactly in Hisarya. The resort town is a desirable spot thanks to its large variety of spa centers with mineral water and extremely fresh air.
The area around the small charming town is non-industrial which is a key factor for the clean environment. 1700 years ago, the mineral springs in Hisarya were discovered and their healing properties are proven, local authorities explain. A new sewage has been already supplied in the resort town. A tourist attractions project is about to be put into effect that is expected to make the municipality even more desirable for the tourists!

Back to news