News
Bulgarian cultural-historical heritage attracts foreign tourists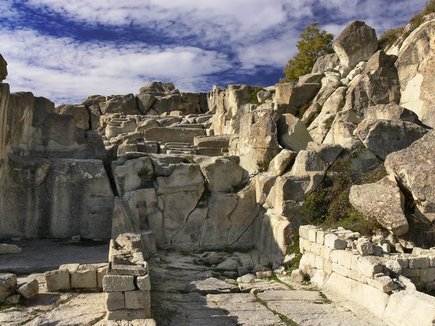 About 8 % tourists say that their main reason to visit Bulgaria is the cultural-historical heritage, Branimir Botev, the Deputy Minister of Economy and Energy in the field of the tourism said during a press conference. He attended the opening of the seventh Black Sea tourist forum as the topic was ''Historical-archaeological tourism- a heritage with bright prospects.
Botev explained that the cultural-historical tourism functions as a joint product and the aim of every local authority, of the individual travel agency and the tourism investors should be a skillful combination including all these products and the tourists should be offered a large variety of opportunities.
It was long ago when the seasonal tourism became monotonous so this is why three products should be incorporated – to the cultural-historical tourism should pertain the religious tourism as well as everything related to the local traditions and customs. Bulgaria has enormous potential, indeed. If we accept that 8 % of the tourists coming in the country who are interested in cultural-historical tourism, so 80 % would seek it within the frameworks of the seasonal tourism, Botev added.
Recent data reveal that the key factor for tourism development is exactly the cultural-historical heritage of Bulgaria. 34 % more tourists from Austria visited the country in the first six months of this year and the number of tourists from France, Spain and Italy continues growing.
Back to news