News
Culinary festival to delight residents and tourists in Varna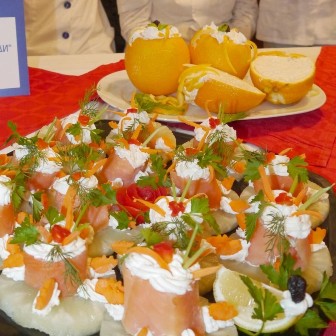 The Fourth National Culinary Festival – Varna 2014 will take place on 5th of December. This event will be organized by the Varna Tourist Chamber together with the Municipality of Varna and the Association of the hotel keepers and restauranteurs in Varna.
The aim of the culinary festival is to delight the residents and the tourists in the city that will be able to enjoy the Bulgarian culinary traditions after the end of the summer season. Participants from Varna, Varna region and from the country will present their skills in the field of the preparation of seafood right on the eve of St. Nicholas Day on the 6th of December.
Individual participants and teams from tourism colleges, high schools, hotel complexes and exquisite restaurants will take part in the culinary event this year. They will present their professional skills and talents as they prepare their authentic meals and specialties. The event is free and everyone can become part of it!
Back to news