News
40 000 tourists willing to visit Bulgarian ski resorts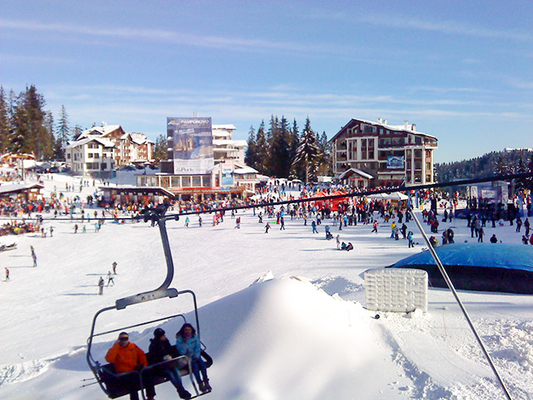 Bulgarian tourist branch expects about 40 000 guests this winter. The three most popular winter resorts of Borovets, Pamporovo and Bansko attract with interesting programmes and reduced prices! Not just Bulgarians opt for the prominent ski resorts but also tourists from almost all the neighbouring countries. Tourists from Turkey have selected Pamporovo, Greeks prefer Bansko and people from Serbia and Macedonia have already booked holidays in Borovets!
These three places are especially preferred by tourists from the UK, the Netherlands and Belgium. In the region near the Pirin Mountain there are plenty of homeowners from Russia and from the UK who regularly return to their holiday home in the winter. Affordable prices, unique atmosphere and an incredible variety of high-quality services is all that our major winter resorts offer! Cozy accommodations at prices of BGN 20 per night are offered to those who do not require so much.
Those who are fond of luxury will be able to enjoy more and more four- and five-star hotels with tourist packages that include not just food but also visit of an exquisite SPA center, transport to the ski run and a ski pass. Offers like these would cost BGN 1000 per a skier who would like to go skiing all week long. If you need the assistance of a professional ski instructor, this is not included in the price. The training in the different resorts costs between BGN 30 and 50 per hour. The price slumps considerably if you learn skiing or snowboarding in groups that include 6 or 7 people.
The ski runs of these three attractive ski destinations are supplied with lighting. Besides, the service called ''children ski garden'' is offered everywhere in all the resorts. It includes many kinds of winter entertainment such as sledging and first lessons in skiing for children aged between 4 and 7. For the children older than 7 there are ski schools. Lots of discounts of ski passes and hotel services are offered at the very end of the ski season that continues until mid March. Prices of the passes slump by BGN 10 and those of the night accommodations – by 20 % and more.

Back to news