News
Bulgarian property prices have dropped almost half in 2009
Average prices of Bulgarian rural properties sold in the country fell from 30800EUR for 2008 to 14300EUR for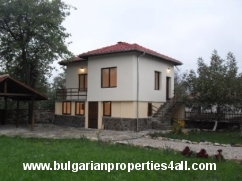 2009, that represents a drop of 53.5%. In the past year fall in sales volumes of Bulgarian rural properties is 41% after a price drop of 43.5% in 2008.
Low interests and prices returned the buyers to cheap rural Bulgarian properties. This time not only British people have interests to such properties. Interests have Bulgarian, Russian and other people from different countries in Europe and all over the world.
In different regions the decline in average sales levels of Bulgarian rural properties is different. The largest decline marked the villages around Montana, Vidin, Vratsa, Kardjali, Bourgas, Varna and Sofia- these are areas where property prices have risen significantly in recent years. Property drop there is and in Veliko Tyrnovo region, that is very attractive for foreign people.
Exception to the general tendency made only rural properties around Stara Zagora and Plovdiv, whose decline is quite small compared to other regions. This is due to the fact that sellers of properties of these locations were not willing to remove its property prices and this led to a very small volume of sales in these areas, as well the fact that in these locations there is a property market for better quality expensive and rural houses, apartments, lands(Bulgarian properties) for permanent living.

Back to news